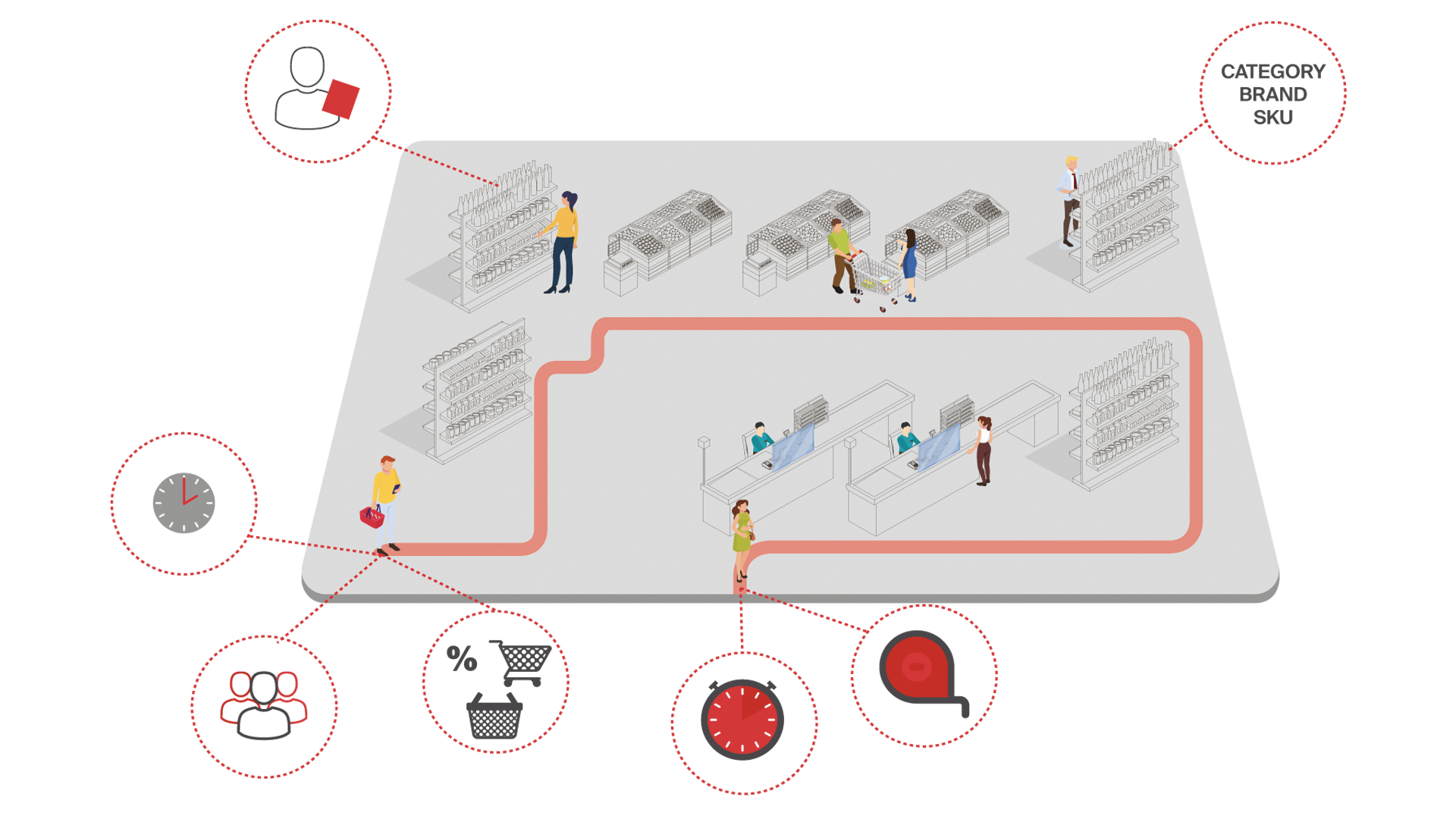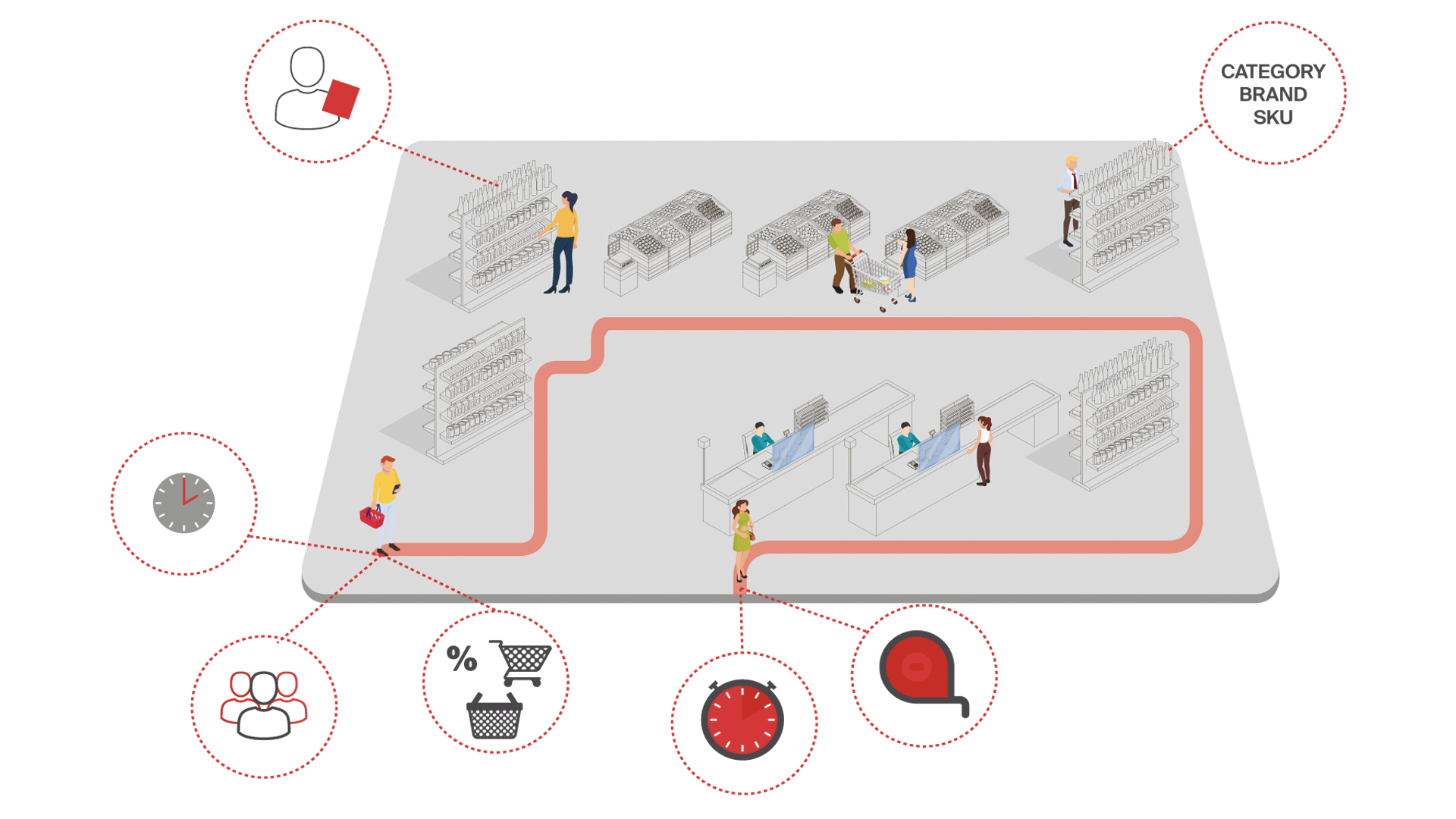 How can I improve my store's performance?
Our innovative technology installation allows us to passively monitor the shoppers' behavior providing insight into the Shopping Experience's key Sales Drivers.
Can I have immediate access to relevant information on my consumers?
Thanks to our technologies permanent installation we build a database that holds millions of data on key KPIs that are immediately available for consultation and can be used for further in-depth analysis.
How effective is my shelf and assortment?
By installing our shelf sensors, it is possible to monitor consumer behavior in front of the shelf, thus measuring the layout performance, the impact of Out of Stock, the planogram compliance and optimize the category assortment.
How can I monitor the store's status thanks to a new trade mix (shop layout, communication material, category adjacencies, promotional islands, etc.)?
The solutions we have designed allow collecting data on new store formats performances, merchandising material positioning, the categories flow, the paths optimization, the compartments productivity, promotional activities with higher returns and much more. The data collected will be easily accessible on a easy to use dashboard that can be designed based on the customer's needs.
Focus on the most suitable
solutions for the sector